COMPOUND
Environmental Voids



Advanced Design Studio | Spring 2017
Environmental Technology Research Center | Austin, Texas
The University of Texas at Austin
Professor: Martin Haettisch




A compound is its own village and therefore has its own moments of complexity and sanctuary, of consolidation and fragmentation.
The site of this environmental technology research institute is a leftover void in the community, bisected by a commercial rail line, and wedged between a vibrant creative and industrial area and a quiet residential neighborhood. The design creates a permeable compound that acts as both a self-sufficient village for researchers as well as a vital part of the larger community.
Here the infrastructure systems define the compound without a formal wall, by establishing a field condition of vertical systems, allowing the interior to bleed seamlessly into the exterior.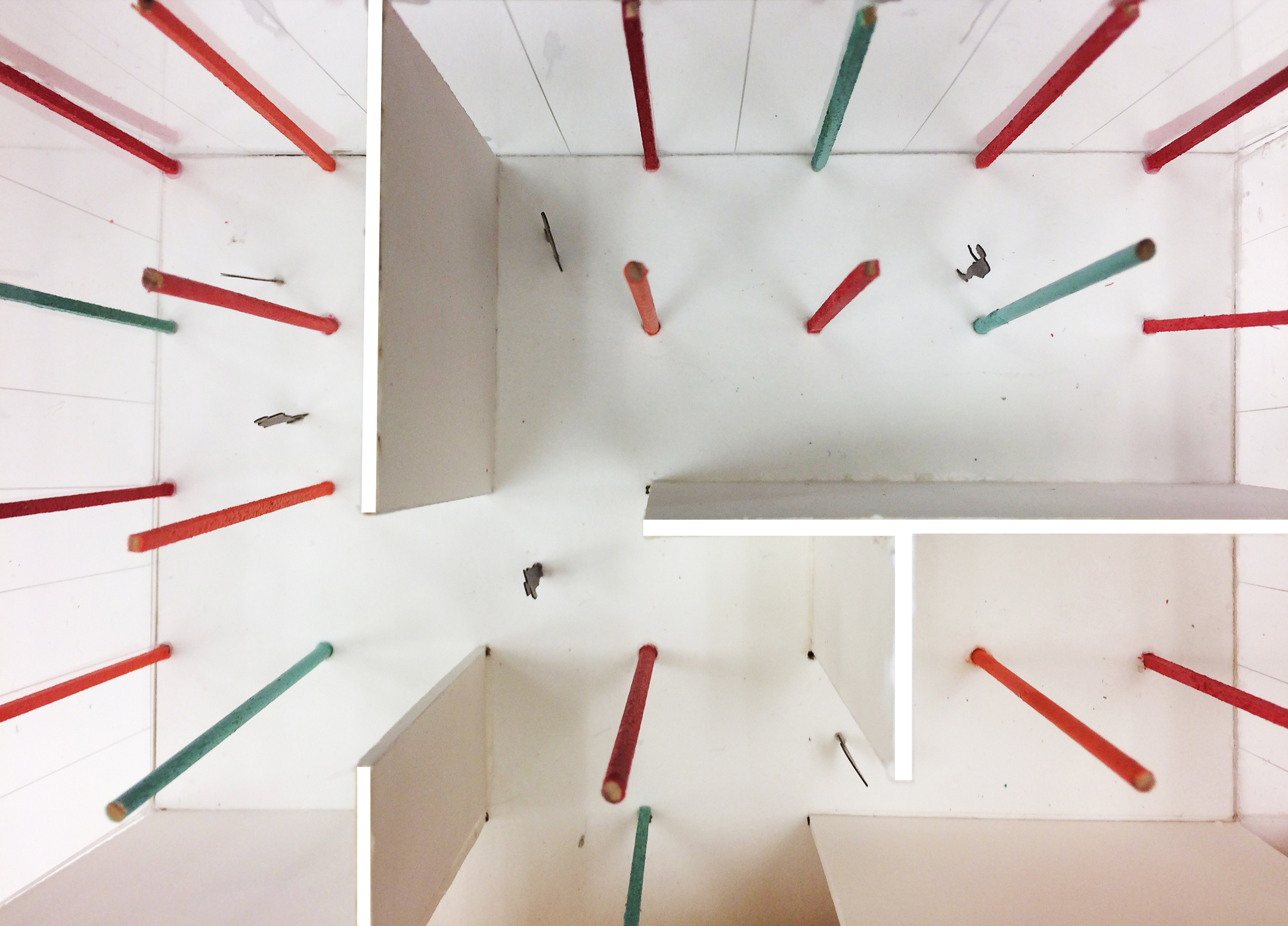 Section and Elevation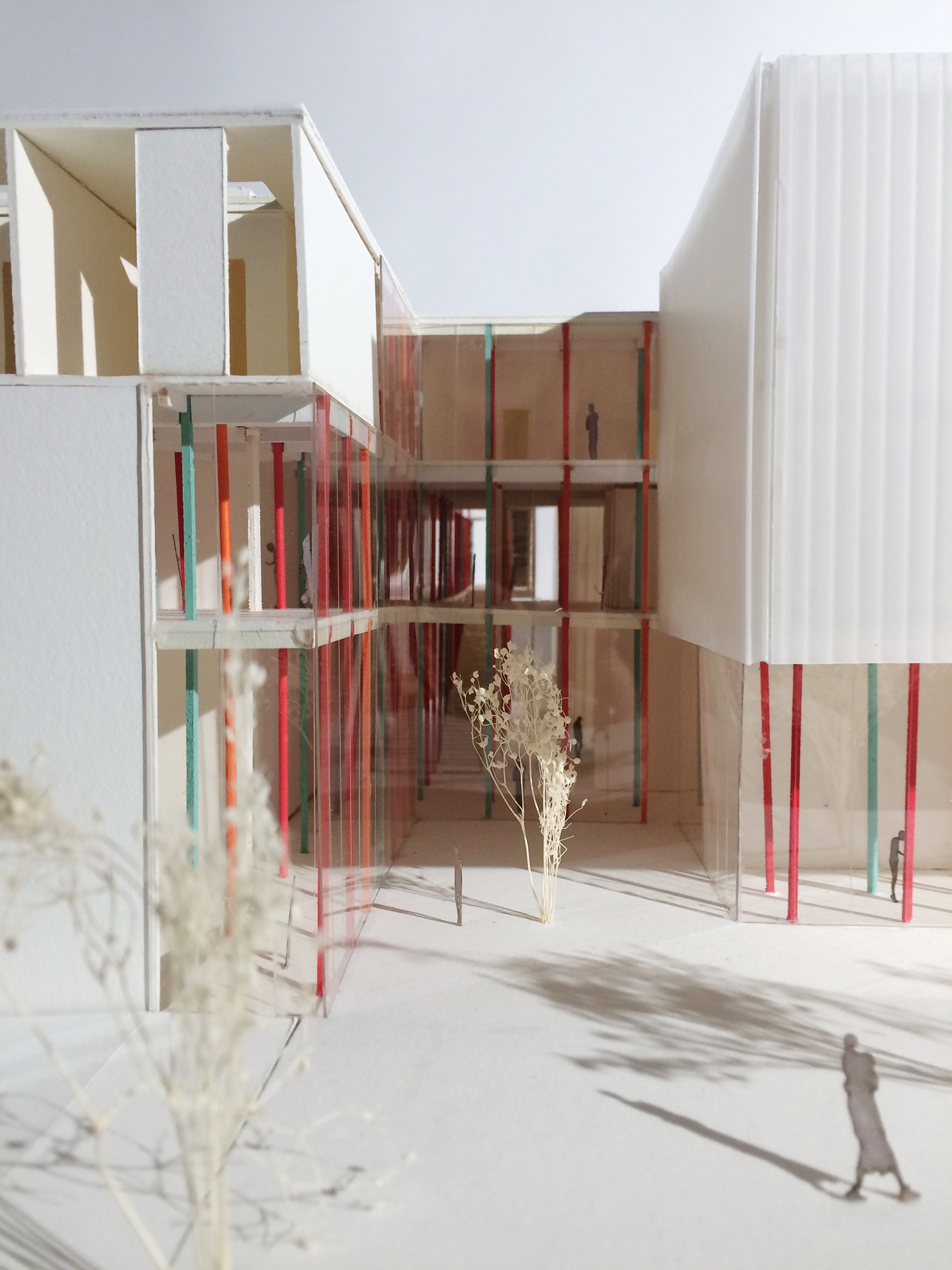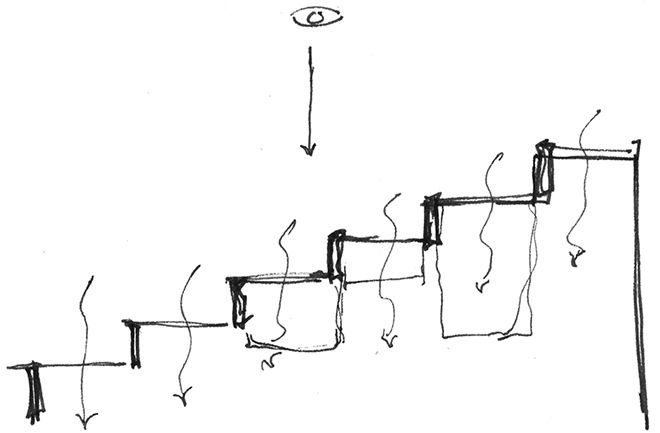 Fleeting view in from passing train
Study of program organization
Street Elevation
Longitudinal Section
Transverse Section : Through Courtyard and Fabrication Shop
Transverse Section : Through Cafe and Gallery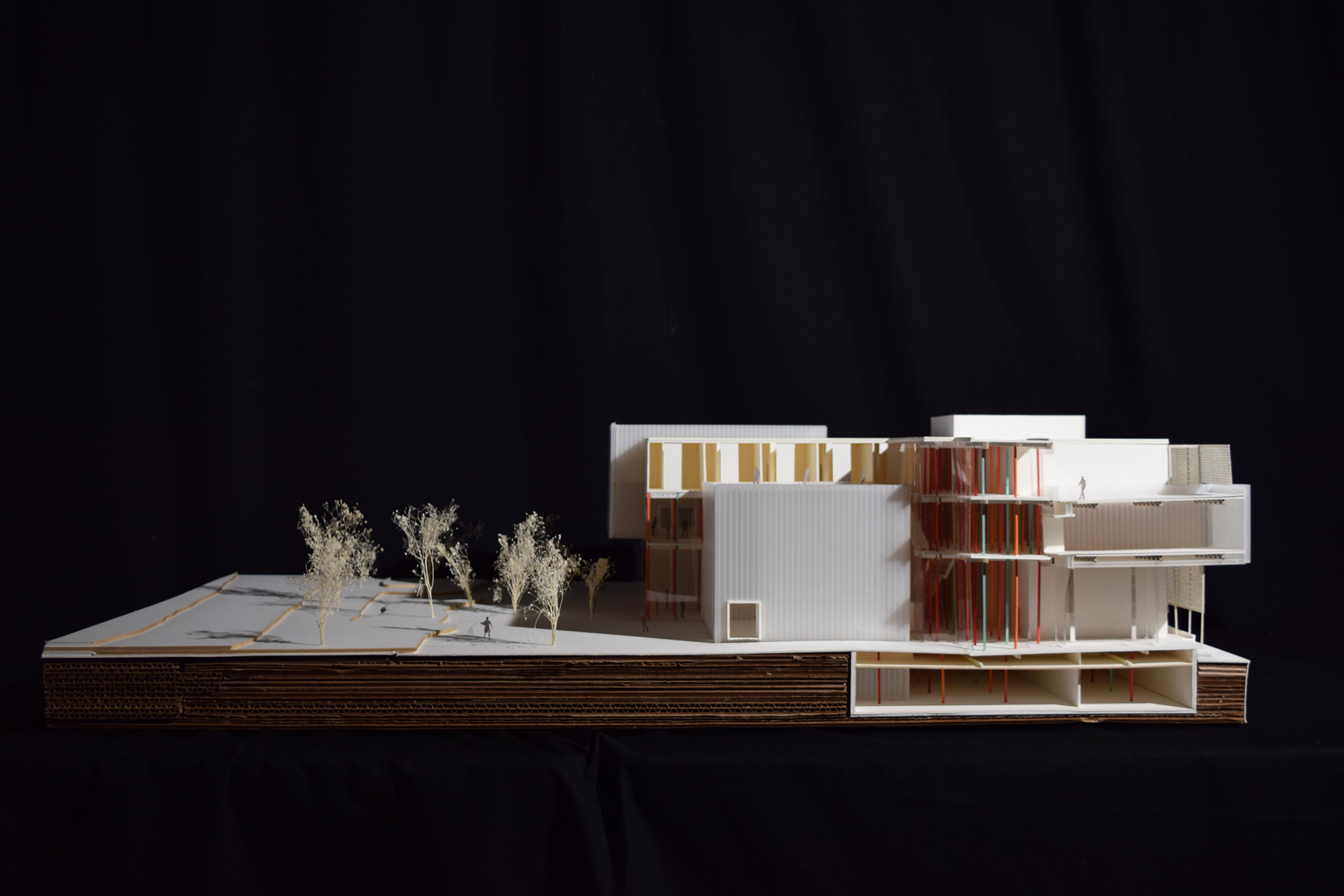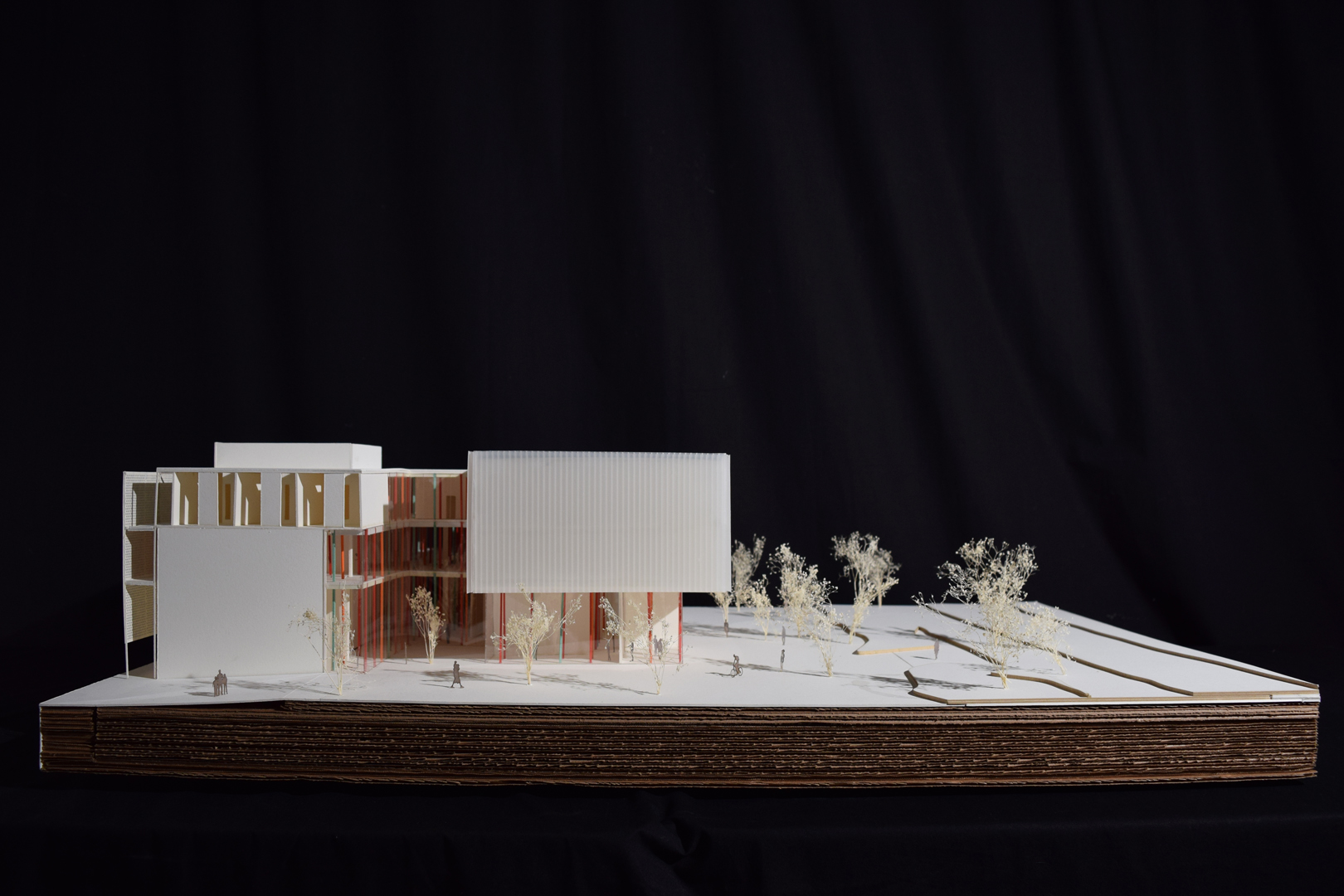 Final Section Model